It's that time of year — 2019 is coming to a close and many companies are looking into the future to plan for what's next. While your overall mission may not change much from year to year, your methods and the obstacles you've faced likely have.
Whether you're a five person start-up or a multi-million dollar corporation, staying aligned on where you are headed helps your team rally together as your business soars to the top. At Salesforce, their team uses a framework called V2MOM to set goals from the tippy top all the way down to each individual contributor.
In collaboration with Salesforce Essentials, we're sharing a Trello template that helps teams (especially small businesses) strategically plan for the future. Let's explore it!
Your Team's Voyage With V2MOM
V2MOM is a framework that helps businesses plan out their goals, strategies, and approaches for reaching those goals. V2MOM stands for:
Vision
Values
Methods
Obstacles
Measures
When your team is sprinting through a new year, quarter, or even week, V2MOM keeps everyone moving in the right direction. If the course is adjusted along the way, everyone involved can stay in the know as the V2MOM framework is documented and accessible in Trello.
Think of the V2MOM as your "North Star" that helps steer the organizational ship through uncharted waters.
And as your business changes, so can your V2MOM. This framework is a map that can adapt and support your team as it grows in its industry. For businesses that are just starting, don't get too deep into the specifics when planning — establish those realistic high-level goals. There's no need to boil the ocean from the get-go.
For established small businesses and large organizations, push yourself to see beyond the horizons and develop goals and a vision that can take your business to the next level.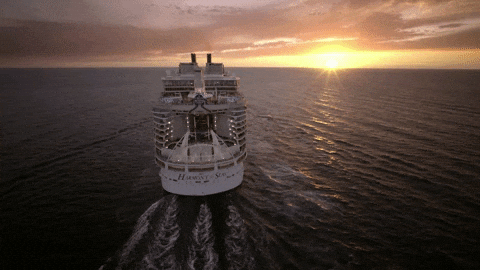 Run A Tight Ship With Salesforce's Recommended Template
Getting everyone in your organization in sync isn't easy. To get all hands on deck, use this Trello template of the V2MOM framework to clarify goals and communicate them effectively to your team.
The format for V2MOM on this Trello board is organized from more informational to more actionable.
On the left side, you'll find all of the resources you need to learn what makes up a quality V2MOM. Next, you can begin to build out your own V2MOM with a list for each part of it. The Salesforce Essentials team has called out specific examples for each list to help you get started. Let's explore each one:
Vision
When writing your vision, think about three key things: what you want to accomplish, the impact that will have on the company and everybody that is a part of it (employees, customers, etc.), and how you can make it unique to your company.


Values
Values should be super specific to what is important to your company as you pursue your vision. Make them clear and concise to allow your team to make consistent and definitive decisions that align with your values. These come especially in handy when you need to make tough decisions, but are useful in general as well.


Methods
Methods are what represent how you will achieve your vision. They are the tactics that you plan to utilize to carry your business and team forward. Your methods should be specific, attainable, and listed in order of priority.


Obstacles
This section of your V2MOM represents the concerns and anticipated roadblocks in accomplishing your methods. It's helpful to write out what you think these might be before you encounter them so that you can proactively address them. Obstacles may include things like: time, money, hiring the right people, getting internal support, ensuring teamwork, and getting to market.


Measures
Once you've established your vision, values, methods, and obstacles, it's important to measure success. Set measures for each method that are "SMART" - Specific, Measurable, Achievable, Relevant, and Time-Bound. These can serve as benchmarks to check in on throughout the year. Learn more about what "SMART" goals look like and how to create them on the Atlassian blog. Your team also might find it useful to set your goals using the "OKR" framework. Learn more about setting and achieving your goals using OKRs on the Trello blog.
Learn how to map out and achieve your business goals in 2020 with the @essentials V2MOM strategy.
Features & Power-Ups On The Template
Labels, Calendar, and Custom Fields are utilized on this template to give visual context and provide information, like who is responsible for a specific goal, at-a-glance.
Whether you're a part of a small team or an established business, everybody can benefit from setting better goals. You can easily copy the Align Your Team With V2MOM template by Salesforce Essentials and customize it to fit your own needs starting….now.
Once you've established your goals and the strategy to reach them, browse these other user-inspired Trello templates and take your team's productivity to new heights!
By the way, is your team planning for the new year? Why not invest in your business' growth?
Salesforce Essentials offers a complete customer relationship management (CRM) platform designed specifically for small businesses. Trello customers can save 25% off the 1st-year annual subscription of Salesforce Essentials. Start your free 14-day trial today and see how you can maximize your business growth.
---
Good or bad, we'd love to hear your thoughts. Find us on Twitter (@trello) or write in to support@trello.com

Next: Make Your Process Perfect With Trello Templates, Plus Community-Inspired Gallery